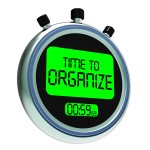 As a busy entrepreneur it isn't easy to accomplish it all during the work day. Necessary administrative tasks can become huge time wasters preventing you from getting organized. Below are four ways to create additional time during your busy day to get organized (click to tweet):
Before quitting for the day get prepared for the next day and create a "to do" list. Make it a short list with six items or less. A short list is easier to complete each day. Mark each revenue-generating task to put at the top of the list.
2. Create a separate master "to do" list.  
Prepare your master list and list everything else that needs to be done. Since this list could be really long, keep it as a separate list and don't use it as your daily guide.
3. Schedule your whole day, and include time spent on administrative tasks.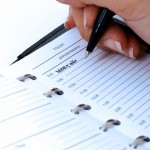 Highlight your schedule by setting aside a substantial amount of time for revenue-generating tasks. In between the tasks that generate revenue, schedule 30 minutes or so to deal with administrative tasks such as telephone calls and reading emails and responding to them. Be sure to write down how long it takes you to complete the administrative tasks every day.
4. Set realistic goals.
Finally, set small, reasonable goals for accomplishing your tasks. This step will help you stay on track, while checking off items on your "to do" list.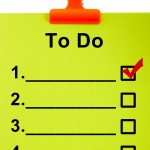 When you have completed these 4 things, look at the time you spent on administrative tasks compared to revenue-generating tasks. If you didn't spend as much time on the revenue-generating tasks as you had hoped, consider hiring me as your virtual assistant. I can take over those administrative tasks freeing up your time to concentrate on growing your business.  Contact me today to scheduled your free 20-minute consultation.