Guest Post by Mark Louis Rybczyk (a/k/a Hawkeye), Author of The Travis Club
It's a brave new world of publishing. The advent of eBooks gives us the opportunity to skip the publisher, sell our book for less and make more per book in royalties. But it also leaves us the responsibility to be our own publicist. I've read quite a few very helpful blogs on how to promote your eBook. Here are a few things I've found through personal experience to be helpful.
Blog
I consider this essential if you are a non-fiction writer and very important if you write fiction. If you are writing a book on the Civil War, do you have a blog that already features your work on the Civil War? What better way to get readers familiar with your work than to have a number of posting already on your blog.
A few years ago I wrote a story on my Metroplexing blog about a Dallas homeowner being swindled out of her mansion on 4949 Swiss Avenue. Little did I know that 20/20 was going to do a story about the house. I've had over 6,000 people read that post alone and over 60,000 read other stories on my blog.
While I enjoy writing about local history, I've discovered that my blog is a great way to promote my new book. Every post, past, present and future, now ends with a link to my book and the trailer. It costs me nothing and it reaches people who already enjoy my writing.
A great blog post can introduce the masses to your writing for years. Starting in 2009 with zero readers, I now average 2,000 readers a month on older posts alone. And every post is now an advertisement for my book, The Travis Club.
Make sure every story you post is tagged. Is your story about General Lee's home becoming the Arlington National Cemetery? Then tag your story with the important points. People who've never heard of your blog will find your post based on those tags, who in turn will find out about your book.
Consider that you will be marketing your book for at least a year, if not forever. A blog that continues to grow in readership can be a continuing source of publicity for your book.
Business Cards
Yes, old fashioned business cards, with the book cover art on one side and the book info on the other.
Last week, a coworker asked about my book. The next day, he asked again because he couldn't remember the title or how to spell my last name.
I had the cards printed that afternoon. Now when someone asks about my book, I hand them a card. When I meet someone with a Kindle, I hand them a card. When I sit next to someone on a plane reading an eBook, I hand them a card.
Who doesn't want to at least check out a book when they personally sat next to the author on a plane?
Link, Link, Link
Does your book have a webpage? Make sure you link your blog to your website.
Do you have a Twitter account? Make sure your blog and your website are linked to your Twitter account.
Do you have a LinkedIn Account? Make sure your website, blog and Twitter account are linked to that account too.
Everything on the internet that mentions you, Facebook, work bio page, etc., should mention your book and your book's website.
By the way, the website for my book is www.TheTravisClub.com. My blog is http://metroplexing.blogspot.com. And my social media accounts are:
I think I may have just handed you my virtual card.
ABOUT THE AUTHOR: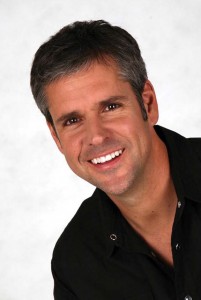 Radio listeners in Dallas – Fort Worth may know Mark Louis Rybczyk better as 'Hawkeye,' the long time morning host on heritage country station, 96.3 FM KSCS. An award winning disc jockey, Mark along with his partner, Terry Dorsey, have the longest running morning show in Dallas.
Mark is an avid skier, windsurfer and traveler. He  is also the host of 'Travel With Hawkeye' a radio and television adventure feature that airs across the country.
The Travis Club is the third book from Mark Louis Rybczyk